The God Who Speaks – "The Year of the Word"

This initiative by the Catholic Bishops Conference of England and Wales (CBCEW) started on the First Sunday of Advent and runs for the coming 12 months.  It has the aim of increasing our knowledge and understanding of the Bible and its role in our faith and in our worship.
In St Benet's, our involvement will be led by our Prayer Group and our Discussion Group.  We encourage all parishioners to take the opportunity to learn more about the Bible and there will be a number of events promoting this within the Parish in the coiming year.
Below is the address for the website of the CBCEW, with a major section focussed on "The God Who Speaks".  
Our own Diocese of East Anglia (RCDEA) has posted a full copy of the Brochure on its own website.  Again, the address is below. 
Please have a look and, perhaps, download and print out your own copy of the brochure for future reference. 
The "Pull Out" poster in the centre pages is particularly interesting!
This Week's News and Notices
First Sunday of Advent – Year "A"
Todays readings contain strong, positive messages about the coming of God's Kingdom on earth, our inspiration as we move into Advent. 
In Isaiah's prophecy, 'there will be no more war'; 'no more jealousy', says St Paul.  We need to get ready for God, we don't know when he's coming. 
This is as true now as it was then.  These are urgent times of change and insecurity with no time to waste with spears, swords, jealousy and wrangling.  We need to be prepared for the Lord, prepared to live like the earliest believers in expectancy and hope.
Advent 2019: Year of the Word
As of today, we are reading St Matthew's Gospel at Sunday Mass and 60 copies of his Gospel have been made available to each parish – available at the back of church. 
On the first Monday of Advent, the Primary School will celebrate their seasonal Mass in St Benet's at 9.15 am.
Church and Grounds Maintenance
In contributing to today's Second Collection, please bear in mind the increased health and safety checks, involving quite heavy costs, now exacted by insurers – as well as the heating bill…
We remain grateful to all those who continue to do sterling work around the place for little or no financial remuneration!
Charities – Suggestions
We shall open the suggestions boxes after evening Mass today to take up your proposals for local charities to be supported in 2020.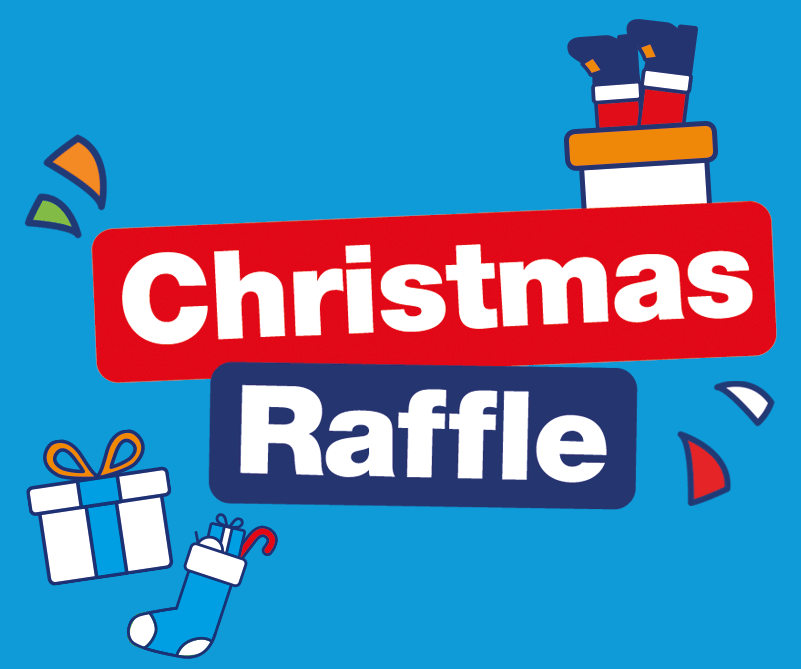 The final fundraising spree for the 2019 charities (The Waveney Centre, The May Centre and Clinks Care Farm) will be the seasonal Raffle to be held on the Sunday before Christmas.
Our appeal for festive items to fill the prize hampers will begin next week, and raffle tickets will be on sale very soon.
Parish Visiting
Visiting the Sick is a Work of Mercy and many members of our parish are already engaged in this. 
Sad to say, there are sometimes other members of the parish, bereaved or lonely, who may feel forgotten: this should not happen and every member of our parish family should feel free to request a visit at any time – for example from Fr Martin.
We will also be recruiting a few new 'parish visitors' this winter.
This Week's Events
Congo School for Peace (and The Repository): Sunday 01 December

There will be Christmas stalls in the hallafter
both 10.30 and 18:00 Masses on Sunday 1st December,
for a chance to buy seasonal cards, decorations and gifts.
Christmas Tree Festival – Hungate Church: Weekend 28 to 30 November
There are contributions from many different local communities – including St Benet's School & Parish.  Many thanks to school staff & Pamela Saint-Mart with her helpers.
The Festival is open
from 6 pm this Friday,

09.30 to 16.30 on Saturday

and 12.30 to 17.30 on Sunday. 
Tickets cost £2 (accompanied children free).
Refreshments & fun for the pre-Christmas season.
General Election Hustings – Monday 02 December
Members of the public will be able to question representatives of political parties, including candidates for office, in the Election Hustings
atSt Luke's, Rigbourne Hill,
at 7 pm on Monday 02 December.
Christmas Fair – Friday 06 December
St Benet's Primary School will hold their annual Fair in the Parish Hall between 3.15 and 5.00 pm. 
Including attractions for all the family: balloon making, games, stalls, tombolas, delicious food, bar and spectacular raffle with splendid prizes. 
Raffle tickets are on sale after Mass in St Benet's today.  All are most welcome on Friday afternoon.
Vianney Mission for Priests; Vigil and Mass Friday 06 December
Led by lay people who pray for their priests, this is now observed at a Vigil held in St Benet's and at St Peter's, Gorleston, on alternate First Fridays of each month. 
The next Vigil will be held in St Benet's on Friday 6th December between 6.00 and 8.30 pm with Mass at 7 pm.
This is also for those who wish to participate in the First Friday Devotions (usually nine consecutive months).
Eucharistic Ministers – Saturday 7 December
A 'Day of Refreshment' is proposed for Eucharistic Ministers (but open to all) at Clare Priory (CO10 8NX) on Saturday 7 December (10 am – 4 pm).
Tea, coffee & biscuits provided; bring a picnic lunch.
Suggested donation for the day as a whole £16; further details can be obtained through Fr Martin.
Coming Events
Other Christmas Events
Tuesday 10th          Prayer Group meets in the Presbytery at 7.30 pm;
Wednesday 11th    St Benet's School Nativity Play performances at 2 pm & 5 pm;
Monday 16th              St Benet's School Carol Service 2pm;
Wednesday 18th     Christmas Carols by Candle Light 7pm.
Christmas Masses:
Christmas Eve Vigil Mass at Hipperson's Boatyard:  6 pm;
Midnight Mass at St Benet's starts at 11 pm.
Christmas Day Masses at 8am (Gillingham) and 10.30am only.
Please remember there is no Evening Mass on Christmas Day.
And Some Reminders!
Christmas Posada
During Advent, families and other members of the parish are invited to encourage Mary and Joseph in their journey towards Bethlehem by receiving them – with their donkey – into their homes overnight.
As usual, our Posada Statue is available in St Benet's from 1st December until Christmas, and members of the parish are invited to sign up to receive it into their homes, with a blessing.  There is a list in the hall after Sunday Mass (reserved for use by the school during the week, so it's a good idea to sign up in advance). 
May your homes be blessed as we prepare to celebrate Christmas 2019 together.
Further details are available from Fr Martin.
Mary's Meals – Christmas Appeal 
The Christmas Appeal will start on the 1st Sunday of Advent and end at Candlemas the 2nd February.
We all have many demands from various charities especially at this time of year.  However for anyone wishing to contribute their small change, jars will be available at all masses on December 1st and onwards.
Anyone can donate by cheque (made payable to Mary's Meals please).
It costs £13.90 to feed a child for a school year.
Thanking you in anticipation of your continued generous support. Any enquiries telephone Helen 710483 or Sydna 713869.
Waveney Foodbank – Christmas Appeal
"A Happy Christmas not A Hungry Christmas"
We would like to thank everyone for the wonderful response to the Christmas appeal.
If anyone is thinking of donating, the following items are urgently required for the Christmas hampers:
tinned ham,

tinned corned beef,

tinned custard,

mince pies,

men's socks and gloves,

ladies' socks and gloves.
Repository Reminder!
We will be open today after 10.30 Mass as usual.   
Christmas Cards, Advent Calendars, Gifts and Decorations are now in stock.
Our supplier's catalogue is available to browse. 
Make your orders NOW for those special items – as the popular gifts soon run out!
COMING ACTIVITIES & EVENTS
The "Weekly Mass Schedule" gives details of all Services and Mass Intentions.
Information on coming events and activities is on this separate page. 
For longer term planning, you may also find the monthly "Events Diary"  useful.
Previously published – but still relevant! – information, is on this  page.